This quintessential cookbook is a tour de force – a work of art and a work of science. The Essential Thyroid Cookbook belongs on the shelf in every kitchen of anyone diagnosed with hypothyroidism and Hashimoto's. It will support you for a lifetime of peak thyroid health no matter where you currently are on your wellness journey.
The Essential Thyroid Cookbook has been an Amazon best seller in five categories and was a #1 New Release!
Buy Direct
We're a small, independently owned/operated publishing company and are incredibly grateful when you purchase our cookbook directly from us. We can typically get it to you in 7 business days or less (U.S. orders only).
See some of our recommended products below — check back frequently for new additions as we discover more of our favorite products to share with you.

Supplements
Fullscript is the #1 resource for professional-grade supplements — it's an award-winning platform used by more than 10,000 healthcare practitioners. As an Essential Thyroid Cookbook reader, you'll receive 15% off the MSRP for your entire purchase.
Important: Please see Appendix B in The Essential Thyroid Cookbook for more information on some of these products.

To view our online suggestions, you'll need to create an account. After you log in, go to Catalogue at the top and then 'Essential Thyroid Cookbook Dispensary Favorites.' You'll find the categories of supplements that we love there. Or you can use the search field to find what you're looking for.
Once your account is established, you can purchase any product, across the entire Fullscript catalog, and receive 15% off your whole order.
Visit Fullscript to set up your account.
Labs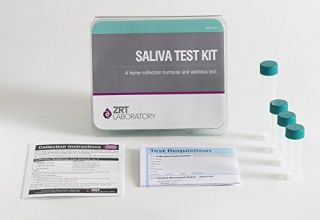 Diurnal Cortisol Saliva Test Kit
Kitchen Cookware, Tools, & Gadgets
Clean and Green Living Products